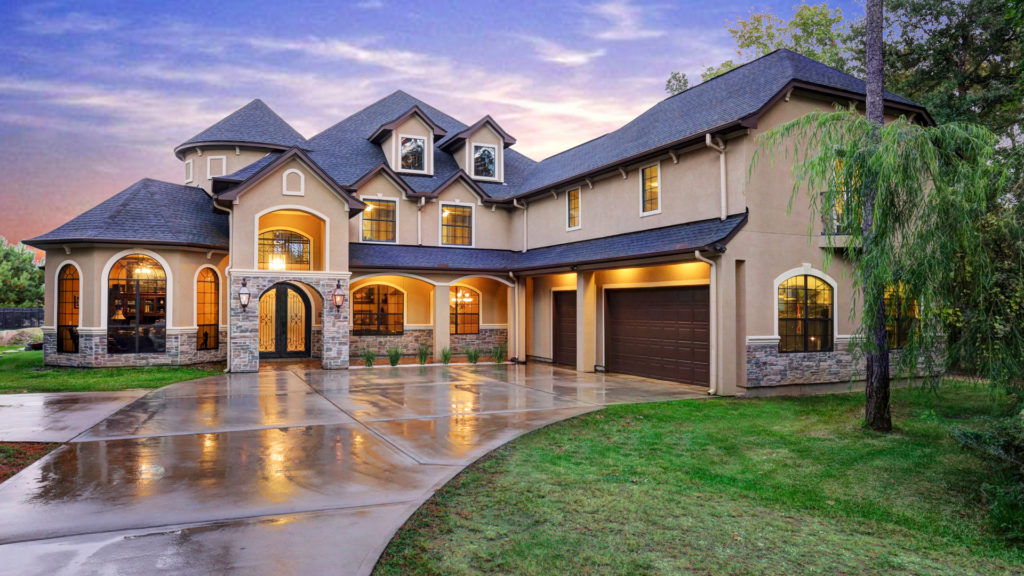 The Clark Brothers: Corey Clark and Andy Clark began their construction career very similarly- both by being asked to help a friend. Once Corey finished his degree he was asked from a friend to simply help him out on a construction project. Corey rolled up his sleeves and went to work. It wasn't long after when Andy was asked the same favor from an anonymous knock on the door to help a neighbor finish up a house. In the true spirit of the Clark Family, Andy rolled up his sleeves to help his neighbor build the American Dream.
The Clark Brothers then continued to receive many knocks on the door. Those continued knocks on the door weren't just random knocks, but a much-needed service for building in the area. Those knocks on the door were the start to Clark Superior Builders in its mission to provide quality workmanship for homebuilding in a much-needed market.
Today, Clark Superior Builders is a full design, build and renovations company. The Clark Brothers have built a well-rounded team to make sure every homebuyer receives the attention and dedication to providing their desired lifestyle home. Not only has Clark Superior Builders built homes, they've built relationships with their homebuyers that stand true today. We look forward to partnering together to build the Dream Home and lifestyle you have always envisioned!
Kindest regards,
Corey and Andy Clark
The Clark Brothers
---
One Stop Company for All Your Construction Needs
Whether you need remodeling services, custom carpentry, custom home construction, metal buildings, additions and other general construction and building services, Clark Superior Builders has all your needs covered.
Clark Superior Builders is the one stop company for all your construction and building needs in Texas. For 75 years, we have provided our residential and commercial clients with innovative construction solutions. As one of Texas' largest general building contractors, we have been fortunate to serve a wide variety of market sectors and clients since our inception. As s trusted general contractor, builder and construction manager, we are proud to have had a part in helping Texas grow. Our dedication and commitment to be a one stop construction solution and to serve our clients have led us to be one of the most trusted and reliable construction companies in Montgomery County, Conroe and other surrounding areas in Texas.
Whether your project is new construction, renovation, land development or property management, Clark Superior Builders services will improve your overall experience. As your central source of responsibility, we effectively manage the entire process to ensure value and timeliness.
---
We're a Builder That's Here To Stay
As a consistent top provider of building and construction services in Montgomery County, Conroe and surrounding TX areas for 75 years, we have formed strong foundations by listening to our clients' needs, going beyond policy requirements, being a safe contractor, and working closely with our subcontractors. We know that our success and high customer satisfaction rate are testaments to the collaborative effort with our clients, team, staff, contractors, architects, engineers and suppliers.
---
Mission & Values
We Have One Goal: To be the Best Construction Company & Builder in America It's our passion for delivering maximum value in residential and commercial construction and for consistently eclipsing our customers' expectations.
---
Community
Our Hearts are Always in the Right Place. Our passion for helping our clients achieve their goals is rivaled only by our passion for helping those in need
---
Awards
When We Win, We Win Together. We are proud to have a team of award-winning architects and professionals. In addition, we are truly honored to be recognized and proudly acknowledge our clients as well as our team and staff who have taken the journey along with us.
Since inception, Clark Superior Builders has received praise for its quality work, timely delivery, and ability to work on the budget. Clark Superior Builders prides itself on meeting client challenges, whether they are budgets, unique designs or schedules, and boasts a 99% repeat customer rate.
---
Enjoy our competitive prices, flexible hours, long list of specialties and free estimates. Rely on our 75 years of experience in the construction industry for your next construction or building project in Texas. From new home construction, land development, spec and custom home and full additions, we at Clark Superior Builders do it all for you. Browse through our website to learn more about Clark Superior Builders and our services and contact us today for more questions.
---
936.236.1151